Discover 10 Compelling Reasons Why Chess Sets Make Perfect Gifts
Are you struggling to find the perfect gift for that special someone in your life? Look no further than a chess set! In this blog post, we'll uncover 10 compelling reasons why chess sets make the ultimate gift for any occasion. Whether you're shopping for a birthday present or looking for a unique way to show your appreciation, we guarantee you'll be convinced that a chess set is the perfect choice. So sit back, relax, and prepare to discover why chess sets are more than just a game – they're a gift that keeps on giving.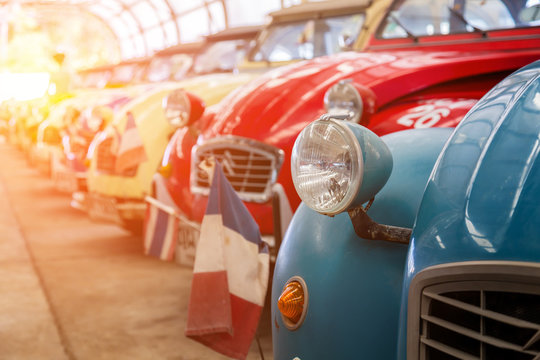 A Classic Game for All Ages
Chess sets have been around for centuries and are enjoyed by people of all ages. This classic game is not only entertaining but also provides numerous benefits for the mind. It is a great way to exercise the brain and improve cognitive abilities, making it an ideal gift for anyone who wants to enhance their mental skills. Chess sets come in various designs and styles, from traditional wooden sets to modern and sleek ones, making them a versatile gift option. They can be played anywhere, from the comfort of one's home to outdoor parks or cafes, making them a great way to socialize and bond with others. Whether it's for a birthday, anniversary, or holiday celebration, a chess set is a timeless and thoughtful present that will be cherished for years to come.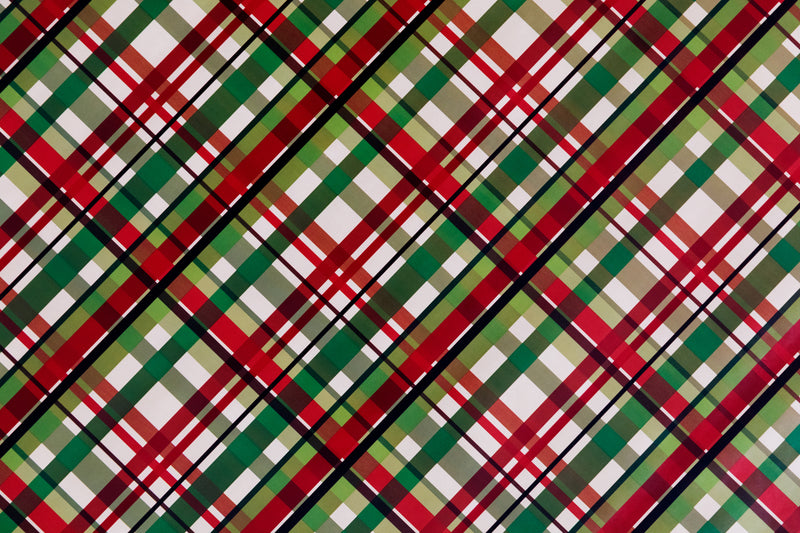 A Gift That Keeps on Giving
Chess sets make a perfect gift as they are not just any regular present. They have an element of timelessness that can be treasured for years to come, making them truly special. Playing chess becomes more than just a game, it becomes an experience and memory with the loved one who gifted it. The longevity of these items means that unlike many other presents, this keepsake will last a lifetime if taken care of properly.
Moreover, chess sets offer variety in design and styles which adds personalized touch when selecting gifts for friends or family members who may have particular tastes or interests. For example, there are themed sets such as medieval style pieces or artistic designs featuring popular characters from fiction stories thereby catering to niche preferences. Overall purchasing a chess set as gift is both practical and rewarding choice!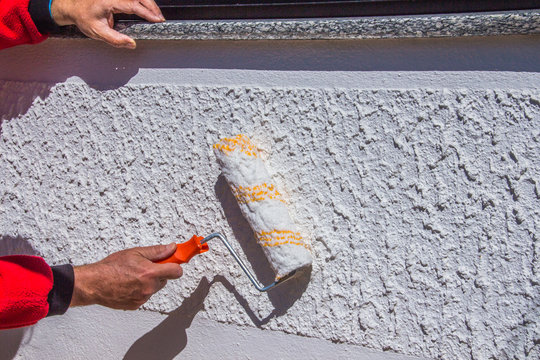 Enhancing Cognitive Abilities
Chess is not just a game of strategy and skill, it is also a great way to enhance cognitive abilities. Research has shown that playing chess can improve memory, concentration, and critical thinking skills. The game requires players to analyze the board and plan their moves ahead of time, which helps to develop problem-solving skills. Chess also requires players to use both sides of their brain, which can improve overall brain function.
In addition, playing chess has been linked to improved academic performance in children. Studies have found that students who play chess regularly tend to have higher grades and perform better on standardized tests. This is because the game helps to develop logical thinking and reasoning skills, which are essential for success in many academic subjects.
Overall, giving a chess set as a gift is not only a fun and engaging present, but it can also have long-lasting benefits for the recipient's cognitive development and academic success.
Aesthetic Appeal and Decorative Value
Chess sets come in a variety of designs, from classic wooden boards with intricately carved pieces to modern themed sets featuring popular characters or events. They can enhance the aesthetic value of any room they are displayed in, serving as both a functional game and an eye-catching decorative element.
Chess sets also make great conversation-starters, making them ideal for social gatherings and parties. Guests can admire the beauty of the set while engaging in friendly competition over a game.
Additionally, chess is often associated with sophistication and intellectualism, so owning a beautifully crafted chess set can add an air of refinement to one's home or office décor. It makes for a thoughtful gift that will not only provide hours of entertainment but also elevate the receiver's living space aesthetics.
Encouraging Social Interaction and Bonding
Chess is not merely a game, but it also promotes social interaction and bonding. Playing chess with friends or family members can be a fun way to spend quality time together, while challenging one another intellectually. The game provides an excellent opportunity for individuals to develop positive relationships and strengthen existing ones through friendly competition. Additionally, playing in groups helps to foster teamwork and cooperation among peers.
Moreover, many schools organize chess clubs where students can learn the game's intricate details and participate in competitions. Such endeavors provide an avenue for children to interact with their peers outside of academic work and promote healthy socialization.
Apart from promoting social interactions, chess offers psychological benefits such as improving memory retention skills that are essential for academic success. It keeps the mind active by requiring focus, patience, and critical thinking.
Overall, giving someone a chess set as a gift not only provides them entertainment but also fosters lifelong benefits that enhance their cognitive abilities while providing memorable moments spent with loved ones.
Promoting Strategic Thinking and Problem Solving
Enhancing Critical Thinking Skills Through Chess
Chess is a game that requires players to think ahead and anticipate their opponent's moves. This promotes strategic thinking and problem-solving skills, which are essential in many aspects of life. By playing chess regularly, individuals can enhance their critical thinking abilities and develop a more analytical mindset. This can be especially beneficial for children, as it helps them to develop their cognitive abilities at an early age. Additionally, the skills learned through playing chess can be applied to other areas of life, such as decision-making and planning. Overall, chess is an excellent tool for promoting strategic thinking and problem-solving skills in individuals of all ages.
Developing Problem-Solving Abilities with Chess Sets
Chess sets make perfect gifts as they promote strategic thinking and problem-solving abilities. In chess, players must evaluate the board, analyze their opponent's moves, and anticipate future outcomes. This process improves critical-thinking skills and enhances decision-making abilities in both children and adults. Chess also requires patience, discipline, and focus to succeed which are all essential life skills. By providing a platform for mental stimulation while having fun with friends or family members increases attentiveness, memory retention, creativity & improves analytical reasoning capabilities; ultimately improving individuals overall cognitive performance. Giving someone a chess set could help them discover these traits themselves through playing an enjoyable game – an unforgettable gift!
The Benefits of Promoting Strategic Decision Making in Everyday Life
Chess is more than just a game. It is an excellent tool to promote strategic thinking and problem-solving skills that can be applied in our everyday lives. Whether it's making critical business decisions or solving personal problems, the mental exercises involved in playing chess enhance our abilities to analyze situations and make informed choices. The strategic decision-making employed while playing chess trains the mind to think ahead, anticipate consequences, and adapt plans accordingly – all valuable qualities for success both professionally and personally. By giving a chess set as a gift, you're providing someone with an enjoyable way of developing these essential cognitive skills that they can apply throughout their lifetime.
Unleashing Creativity and Logical Reasoning through the Game of Chess
Playing chess requires players to think logically and strategically, anticipating their opponent's moves while planning their own. This helps promote problem-solving skills and improves creativity by encouraging players to explore different possibilities and outcomes. Chess also involves critical thinking as it requires analyzing complex situations and making informed decisions based on available information.
Moreover, the game of chess teaches patience, determination, and concentration, which are essential life skills that can be applied in various aspects of one's personal or professional life. It is a game that challenges the mind and provides a platform for individuals to exercise logical reasoning through an engaging activity.
By gifting someone with a chess set, you are offering them an opportunity to develop strategic thinking abilities while having fun playing this timeless board game. So whether you're looking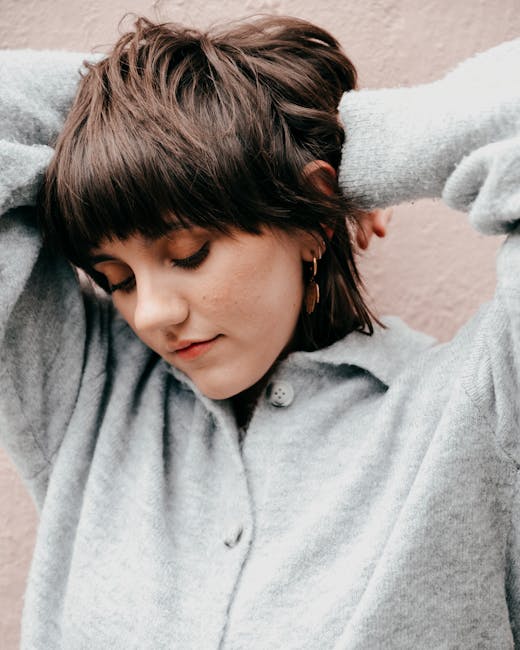 A Unique and Thoughtful Present
Chess sets make a unique and thoughtful present for anyone who enjoys board games or has an interest in strategy and critical thinking. This gift shows that you have put thought into selecting something that aligns with the recipient's interests and passions. It is also a great way to introduce someone to the game of chess, which can become a lifelong hobby.
With so many different styles and designs available, you can choose a chess set that reflects the recipient's personality or matches their home decor. Whether it's a classic wooden set or a modern, minimalist design, a chess set is sure to impress and be appreciated for years to come.
Consider giving a chess set as a birthday or holiday gift, as a graduation present, or even as a retirement gift for someone who will have more time to devote to playing. With its timeless appeal and endless possibilities for gameplay, a chess set is truly the perfect gift for any occasion.
Suitable for Any Occasion or Event
Chess sets are versatile gifts that can be given for any occasion or event. Whether it's a birthday, anniversary, graduation, or even a corporate event, a chess set is an excellent choice. It is a timeless gift that can be enjoyed by people of all ages and backgrounds. Moreover, it is a gift that can be used for years to come and passed down from generation to generation.
Chess sets come in various designs and styles, making them suitable for different personalities and preferences. You can choose from classic wooden sets to modern glass or metal ones, depending on the recipient's taste. Additionally, you can customize the set by adding an engraved message or the recipient's name to make it more personal.
In conclusion, if you're looking for a unique and thoughtful gift that will stand the test of time, consider giving a chess set. It's a gift that promotes cognitive abilities, encourages social interaction and bonding, and enhances strategic thinking and problem-solving skills. Plus, it's suitable for any occasion or event and comes in various designs to suit different tastes.
In conclusion, chess sets are more than just a board game; they're an excellent gift choice for various occasions. They promote critical thinking, social interaction and bonding with others while providing aesthetic appeal and decorative value to any room. Moreover, showcasing cognitive abilities and strategic planning is why chess must remain relevant as one of the best classic games ever created! When choosing your next present for someone special in your life, don't forget the power that this versatile gift brings!
Thank you for reading our article on ten compelling reasons why chess sets make perfect gifts! We hope it inspires you to choose a beautiful game set for your loved one or friend on their next special occasion.
Check out some of our other content if you're looking for more informative reads like this one!
Answers
Who would appreciate a chess set as a gift?
Chess sets make perfect gifts for anyone who enjoys board games, strategy, or intellectual challenges.
What are some unique features of chess sets that make them great gifts?
Chess sets come in a variety of styles, sizes, and materials, making them a customizable and personal gift option.
How can a chess set be used as a decorative item?
Chess sets can be displayed on a coffee table, bookshelf, or as a centerpiece, adding a touch of sophistication to any room.
What are some health benefits of playing chess?
Chess can improve problem-solving skills, memory, and concentration, making it a gift that promotes mental wellness.
How can chess sets be used as an educational tool?
Chess can teach valuable skills such as critical thinking, decision making, and patience, making it a great gift for students or educators.
What if the recipient isn't familiar with how to play chess?
Many chess sets come with instruction manuals or online resources, making it easy for beginners to learn how to play.
{"@context":"https://schema.org","@type":"FAQPage","mainEntity":[{"@type": "Question", "name": "Who would appreciate a chess set as a gift?", "acceptedAnswer": {"@type": "Answer", "text": "Chess sets make perfect gifts for anyone who enjoys board games, strategy, or intellectual challenges."}}, {"@type": "Question", "name": "What are some unique features of chess sets that make them great gifts?", "acceptedAnswer": {"@type": "Answer", "text": "Chess sets come in a variety of styles, sizes, and materials, making them a customizable and personal gift option."}}, {"@type": "Question", "name": "How can a chess set be used as a decorative item?", "acceptedAnswer": {"@type": "Answer", "text": "Chess sets can be displayed on a coffee table, bookshelf, or as a centerpiece, adding a touch of sophistication to any room."}}, {"@type": "Question", "name": "What are some health benefits of playing chess?", "acceptedAnswer": {"@type": "Answer", "text": "Chess can improve problem-solving skills, memory, and concentration, making it a gift that promotes mental wellness."}}, {"@type": "Question", "name": "How can chess sets be used as an educational tool?", "acceptedAnswer": {"@type": "Answer", "text": "Chess can teach valuable skills such as critical thinking, decision making, and patience, making it a great gift for students or educators."}}, {"@type": "Question", "name": "What if the recipient isn't familiar with how to play chess?", "acceptedAnswer": {"@type": "Answer", "text": "Many chess sets come with instruction manuals or online resources, making it easy for beginners to learn how to play."}}]}