Master the Basics: How to Set Up Your Chess Board Like a Pro – A Beginner's Guide
Are you a beginner in the game of chess? Have you ever found yourself struggling with setting up the chess board correctly, only to realize later that it's affecting your gameplay? Don't worry, you're not alone. Even seasoned chess players can overlook the basics of setting up their board in a rush to get started on the game. In this beginner's guide, we'll be taking a closer look at how to set up your chess board like a pro. Whether you're playing with friends or entering your first tournament, mastering these basics is crucial for success. So, grab your coffee and let's dive in!
The Essentials: Understanding Chess Pieces and Board Setup
Chess pieces and board setup are the foundation of the game. Before you can start playing, it's important to understand the basics. A standard chessboard has 64 squares, alternating between light and dark colors. Each player starts with 16 pieces: one king, one queen, two rooks, two knights, two bishops, and eight pawns. The king is the most important piece on the board, while the queen is the most powerful. The rooks are placed in the corners of the board, followed by knights next to them, then bishops next to them. The queen is placed on her own color and the king is placed on the opposite color. Pawns are placed in front of all other pieces. Remember to always place your pieces on their designated squares and ensure that they are facing each other correctly. With these basics in mind, you're ready to set up your chessboard like a pro!
Step-by-Step Guide: Setting Up Your Chessboard Like a Pro
Step-by-Step Guide: Setting Up Your Chessboard Like a Pro
Setting up a chessboard may seem daunting at first, but it's actually quite simple. The first step is to make sure that the board is positioned correctly, with a white square on the bottom right-hand corner. Next, place the rooks in the corners of the board, followed by the knights next to them. Then, place the bishops next to the knights and finally, place the queen on her matching color and the king on the remaining square.
It's important to note that each piece has its own unique way of moving and capturing, so it's crucial to have them set up correctly. Take your time when arranging your pieces and double-check that they are in their correct positions before starting your game.
Remember, setting up your chessboard correctly is just one small step towards becoming a skilled player. With practice and dedication, you'll soon be able to set up your board like a pro without even thinking about it!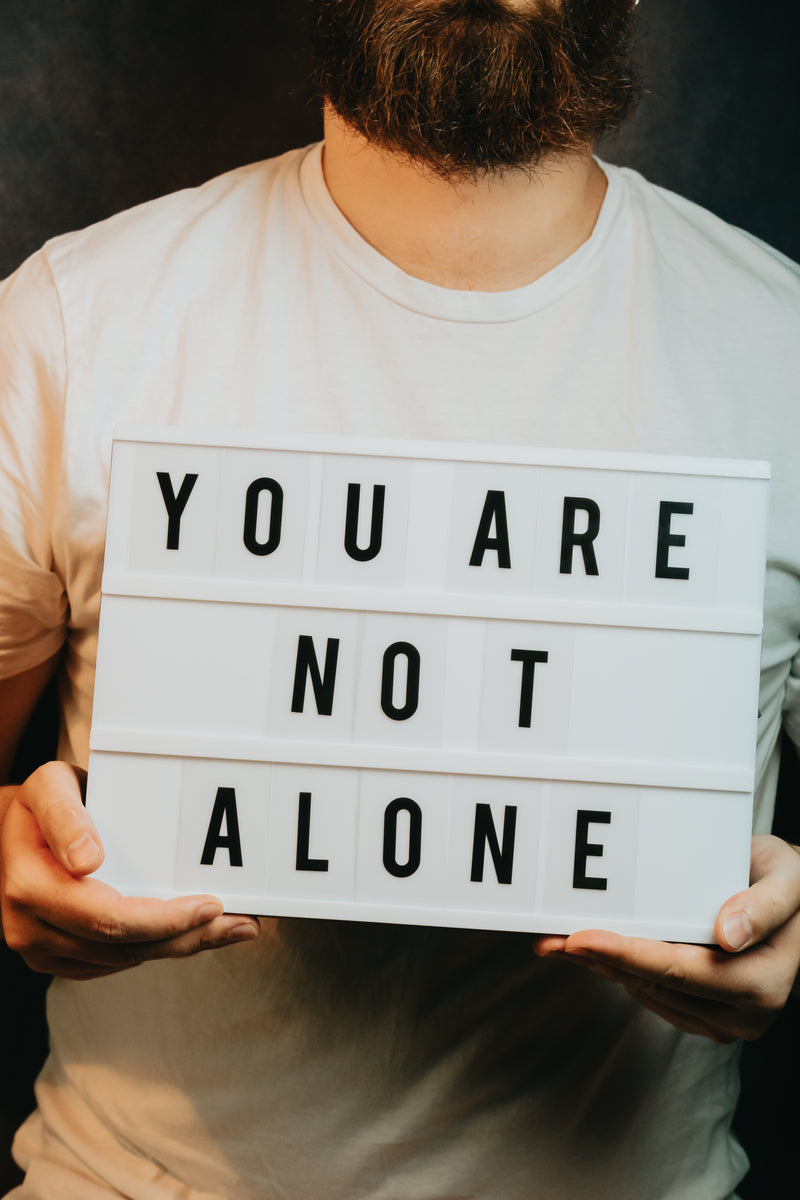 Tips for Beginners: How to Correctly Arrange the Pieces on your Board
To correctly arrange the pieces on your chess board, it's essential to know their starting positions. In front of each player, there are eight pawns in a vertical line. The rooks occupy the corners beyond the pawns, followed by knights next to them and then bishops. The queen always goes on her color, meaning that she occupies a square that matches her own color. For example, if you have a white queen piece, place it on a white square while black queens go on black squares.
Now for the king: he goes next to his queen piece but opposite from your opponent's king so they face each other in battle (that also means swapping colors with their respective counterparts). Finally, ensure all pieces are placed at equal distances from one another while maintaining proper alignment as this avoids any confusion or mistakes during gameplay.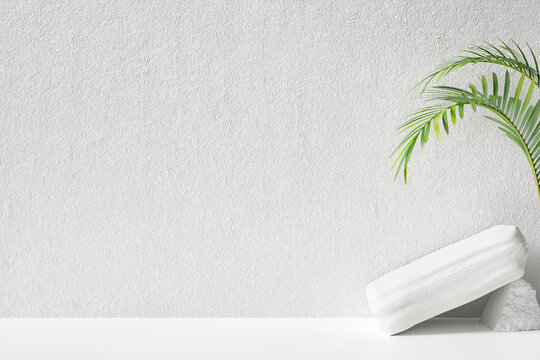 The Importance of Proper Placement: Avoiding Common Set-Up Mistakes
Correctly arranging the pieces on your chess board is crucial to avoid gameplay mistakes in the future. Proper placement of each piece follows a specific pattern. For example, each player starts with their rooks placed at the corners, followed by knights adjacent to them, bishops next to knights and then queen and king in the center squares. The pawns are arranged in front of these pieces forming two rows.
One mistake beginners make is placing their king or queen on the wrong square. It's easy for players to accidentally swap them around. Always remember that white queen should always be placed on a white square and black queen should situate exactly opposite but still according to its color.
Another error is misplacing bishop positions- they must be placed at right colored squares after their initial line-up-making it one move further from where they started.This is referred as Castling feature- an important beginner tactic.
Correct board setup will lead you towards better playing skills hence less frustrating games!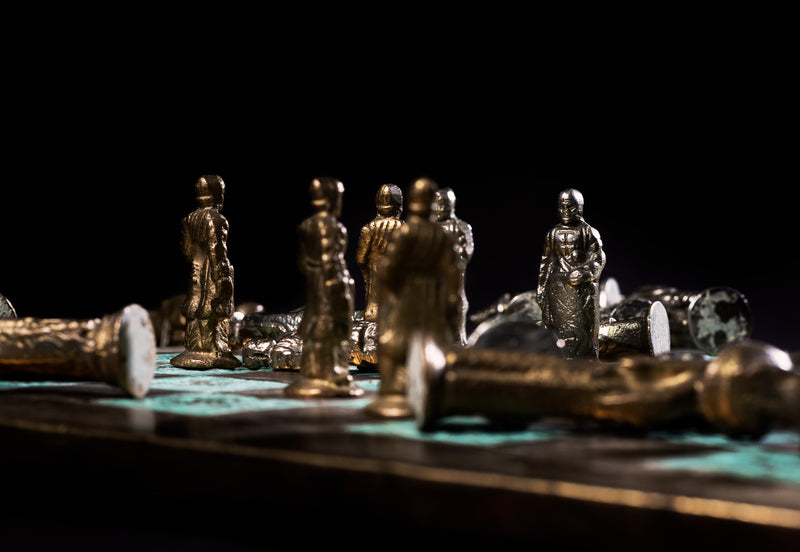 Practice Makes Perfect: Developing Good Habits When Arranging Your Chess Board
Practice Makes Perfect: Developing Good Habits When Arranging Your Chess Board
Consistency is key when it comes to setting up your chess board. Make sure you always place the pieces in the same order and position every time you play. This will help you develop muscle memory and save time during games.
Accuracy is also important. Take your time when placing the pieces on the board and double-check their positions before starting a game. This will prevent any unnecessary mistakes or confusion during play.
Another good habit to develop is cleanliness. Keep your chess board and pieces clean and free from dust or debris. This not only makes for a more pleasant playing experience but also helps to prevent any accidental movements of the pieces due to dirt or grime.
Finally, don't be afraid to experiment with different set-up styles and strategies. As you become more comfortable with arranging your chess board, try out different formations and see what works best for you. With practice, you'll soon be setting up your chess board like a pro every time.
Beyond Basics: Advanced Strategies For Optimum Game Performance
Whether you're a beginner or an experienced player, developing advanced strategies can help improve your game performance. One key technique is control of the center. In the initial set up, make sure to position your pawns in the central four squares and develop your pieces toward these squares if possible. This controls more space and gives you greater mobility.
Another strategy is pawn structure management. It's essential to plan ahead regarding how pawns will be moved in the opening stages of play, as this sets up pawn chains that determine future control over specific territory on the board.
Additionally, being aware of your opponent's strengths and weaknesses can help you gain advantages during gameplay. For instance, look out for opportunities to create positional imbalances by sacrificing material for better positioning on the board.
Mastering these advanced strategies takes time and practice but they offer significant benefits in terms of increased tactical thinking ability and overall game skill level.
In conclusion, setting up your chess board properly is the first step towards becoming a skilled player. By understanding the essentials, following our step-by-step guide, and implementing tips for beginners, you can avoid common set-up mistakes and develop good habits that will benefit your game performance. Remember that practice makes perfect, so keep arranging your chess pieces correctly until it becomes second nature to you. And if you're ready to take your skills to the next level, check out our other content on advanced strategies for optimum game performance. Thanks for reading!
Questions
Who invented chess and when?
Chess originated in India around the 6th century.
What are the names of the pieces in chess?
The pieces are called king, queen, rook, bishop, knight, and pawn.
How do I set up a chess board correctly?
Place the rooks in the corners, knights next to them, then bishops, queen on her color, and king on the remaining square.
What if I don't have a chess board?
You can download a chess app or print a paper board to use temporarily.
How do I start playing chess?
Each piece moves differently, learn the rules and practice with a friend or online opponent.
What is the goal of chess?
To checkmate the opponent's king by placing it under attack with no legal move to escape.
{"@context":"https://schema.org","@type":"FAQPage","mainEntity":[{"@type": "Question", "name": "Who invented chess and when?", "acceptedAnswer": {"@type": "Answer", "text": "Chess originated in India around the 6th century."}}, {"@type": "Question", "name": "What are the names of the pieces in chess?", "acceptedAnswer": {"@type": "Answer", "text": "The pieces are called king, queen, rook, bishop, knight, and pawn."}}, {"@type": "Question", "name": "How do I set up a chess board correctly?", "acceptedAnswer": {"@type": "Answer", "text": "Place the rooks in the corners, knights next to them, then bishops, queen on her color, and king on the remaining square."}}, {"@type": "Question", "name": "What if I don't have a chess board?", "acceptedAnswer": {"@type": "Answer", "text": "You can download a chess app or print a paper board to use temporarily."}}, {"@type": "Question", "name": "How do I start playing chess?", "acceptedAnswer": {"@type": "Answer", "text": "Each piece moves differently, learn the rules and practice with a friend or online opponent."}}, {"@type": "Question", "name": "What is the goal of chess?", "acceptedAnswer": {"@type": "Answer", "text": "To checkmate the opponent's king by placing it under attack with no legal move to escape."}}]}