Master the Art of Collecting Chess Sets: Tips and Tricks
Chess is a game that has been played for centuries, captivating minds and inspiring strategic thinking. But for some, the fascination with chess goes beyond the game itself and extends to the collection of beautiful and unique chess sets. Whether you're a seasoned collector or just starting out, there are many tips and tricks to master the art of collecting chess sets. In this blog post, we'll explore some of these techniques and share our insights on how to build an impressive collection that will leave your fellow collectors envious. Get ready to discover the world of chess set collecting!
The Basics of Chess Set Collecting: What You Need to Know
Chess set collecting is a fascinating hobby that requires a keen eye for detail and a love for the game. To start, it's important to know the different types of chess sets available in the market. Traditional sets come in various materials such as wood, marble, and metal. Meanwhile, themed sets can be based on popular movies, TV shows, or historical events.
When starting your collection, consider your budget and preferences. Do you want to focus on a specific type of set or collect a variety? It's also important to research reputable sellers and educate yourself on how to spot authentic pieces. Don't be afraid to ask questions or seek advice from experienced collectors.
Lastly, remember that collecting chess sets is a journey that requires patience and dedication. Take your time building your collection and enjoy the process of discovering unique and beautiful sets along the way.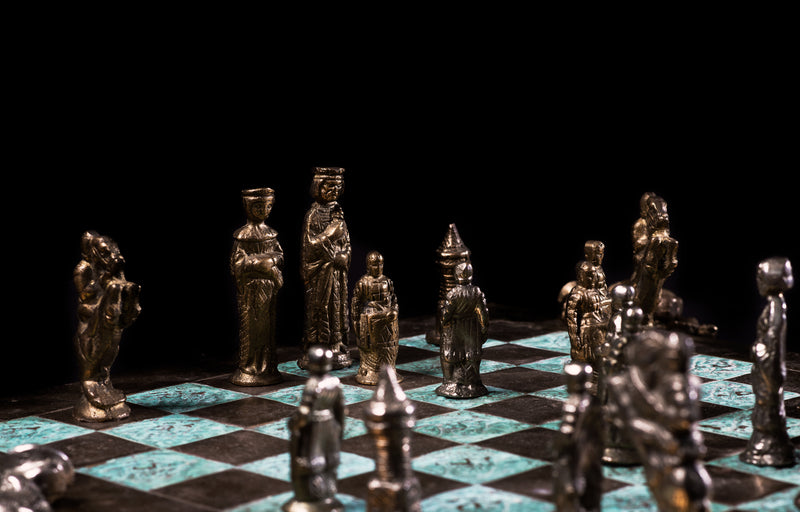 How to Determine the Value of a Chess Set in Your Collection
When it comes to determining the value of a chess set in your collection, there are several factors to consider. Condition is one of the most important factors, as sets in excellent condition will typically be worth more than those with damage or wear. Materials also play a role in determining value, with sets made from high-quality materials such as ivory or rare woods being more valuable than those made from cheaper materials. Other factors to consider include age, rarity, and provenance (the history of the set and who previously owned it). It's important to do your research and consult with experts in the field to accurately determine the value of your chess sets. Don't rely solely on online appraisals or price guides, as these can often be inaccurate or outdated. Instead, attend chess set auctions or consult with reputable dealers to get a better idea of what your collection is worth.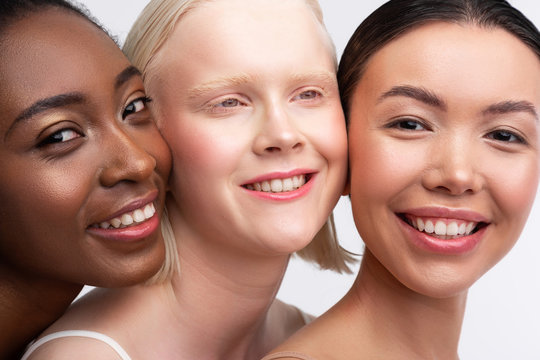 Unique and Unusual Chess Sets Worth Collecting
Chess sets come in all shapes and sizes, but some are truly unique and worth adding to your collection. Unusual chess sets like those made from rare materials or with intricate designs can be a great addition to any collection. For example, a chess set made from ivory or jade can be quite valuable due to the rarity of the materials. Themed chess sets are also popular among collectors, such as sets based on historical events or popular movies. Another unique option is a 3D chess set, which adds a new level of complexity to the game. When considering adding an unusual or unique set to your collection, it's important to do your research and ensure it's authentic and in good condition. Don't be afraid to ask for expert opinions or seek out appraisals before making a purchase.
Tips for Finding Rare and Special Edition Chess Sets
Research and Expand Your Knowledge
To find rare and special edition chess sets, it's important to research and expand your knowledge in the field of chess set collecting. Keep an eye out for limited edition releases from well-known manufacturers such as Staunton or House of Staunton. Attend auctions or estate sales in search of unique pieces that may not be available anywhere else. Join online communities or forums dedicated to collectors where you can connect with other enthusiasts and learn about upcoming releases or hidden gems. Remember to always verify authenticity before making a purchase and don't be afraid to ask questions from experts or experienced collectors. By expanding your knowledge and resources, the possibilities for finding rare and special edition chess sets are endless.
Attend Chess Tournaments and Conventions
One of the best ways to find rare and special edition chess sets is by attending chess tournaments and conventions. These events bring together passionate collectors and enthusiasts from all over the world, providing a unique opportunity to network and discover new pieces. Keep an eye out for vendors selling unique and limited edition sets, as well as collectors looking to sell or trade pieces from their own collections. Don't be afraid to strike up a conversation with fellow attendees and ask about their collections or recommendations for finding rare sets. By immersing yourself in the chess community, you'll increase your chances of finding that perfect addition to your collection.
Connect with Chess Collectors and Enthusiasts
Connecting with chess collectors and enthusiasts is crucial to finding rare and special edition chess sets. Join online forums or Facebook groups dedicated to chess collecting, where you can interact with fellow enthusiasts who may have information on where to find unique pieces. Attend local antique fairs, swap meets, or auction events that specialize in collectibles. Make sure to network with the vendors and other collectors at these events. Visiting specialty shops or boutiques that focus on board games might also lead you to discovering new pieces for your collection. Don't hesitate to ask questions about the history of a set or its provenance – knowledge is power in this niche community!
Caring for Your Chess Sets: Maintenance, Storage, and Display
Chess sets are not just for playing the game; they are also works of art that require proper care and maintenance. Caring for your chess sets is crucial to ensure their longevity and preserve their value. When cleaning your chess set, avoid using harsh chemicals or abrasive materials that can damage the surface. Instead, use a soft cloth or brush to gently remove dust and dirt. For wooden sets, apply a small amount of furniture polish to maintain their shine. Proper storage is also important to prevent damage or loss of pieces. Keep your sets in a dry, cool place away from direct sunlight and extreme temperatures. Displaying your collection can add to its aesthetic appeal, but make sure to use a display case or shelf that provides adequate protection from dust and other elements. By following these tips, you can keep your chess sets in top condition for years to come.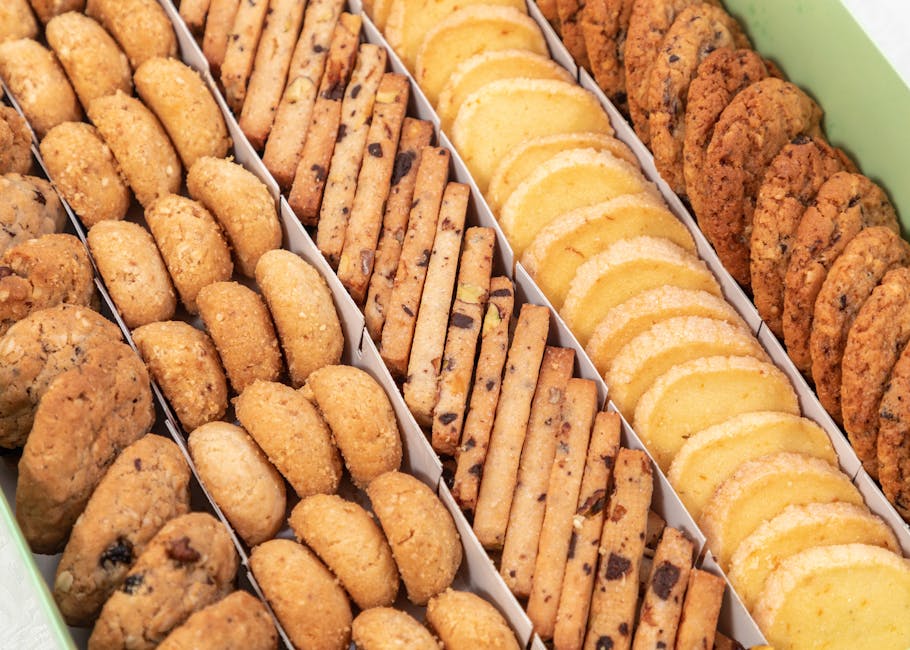 From Hobby to Investment: Growing your Collection Over Time
As you continue to build your collection, consider the possibility of turning it into a wise investment. Chess sets have been known to appreciate in value over time and can be sold for significant profits years down the line. Researching and tracking market trends is key to determining which pieces are worth investing in. It may also be helpful to seek out reputable appraisers or attend auctions where high-end chess sets are being sold.
However, keep in mind that collecting should still ultimately bring enjoyment and fulfillment. Don't solely focus on buying pieces as investments without appreciating their beauty and historical significance first. Remember that every piece tells a story and has its unique charm.
Growing your collection takes time, patience, and passion but can yield great rewards both financially and personally. With careful research, care, storage, display techniques, and appreciation for aesthetics – anyone can master the art of collecting chess sets!
In conclusion, collecting chess sets can be a fascinating and rewarding hobby. With the right knowledge and approach, you can build a collection that is both valuable and unique. Remember to start with the basics, learn how to determine the value of your sets, and keep an eye out for rare and special editions. And don't forget to take good care of your collection through proper maintenance, storage, and display.
If you're interested in learning more about chess set collecting or other related topics, be sure to check out our other content. We have a wealth of information on everything from chess strategy to the history of the game. Thanks for reading, and happy collecting!
FAQs
Who are the experts in the art of collecting chess sets?
Experts in collecting chess sets are experienced collectors and enthusiasts.
What are the essential tips for collecting chess sets?
Essential tips for collecting chess sets include researching and setting a budget.
How can I identify valuable chess sets?
Valuable chess sets are identified by their age, rarity, and quality of materials.
Who can help me evaluate my chess set collection?
Appraisers and auction houses can help evaluate your chess set collection.
What should I do with duplicate chess sets in my collection?
You can sell, trade or donate duplicate chess sets in your collection.
How can I protect my chess sets from damage?
Protect your chess sets from damage by storing them in a cool and dry place.
{"@context":"https://schema.org","@type":"FAQPage","mainEntity":[{"@type": "Question", "name": "Who are the experts in the art of collecting chess sets?", "acceptedAnswer": {"@type": "Answer", "text": "Experts in collecting chess sets are experienced collectors and enthusiasts."}}, {"@type": "Question", "name": "What are the essential tips for collecting chess sets?", "acceptedAnswer": {"@type": "Answer", "text": "Essential tips for collecting chess sets include researching and setting a budget."}}, {"@type": "Question", "name": "How can I identify valuable chess sets?", "acceptedAnswer": {"@type": "Answer", "text": "Valuable chess sets are identified by their age, rarity, and quality of materials."}}, {"@type": "Question", "name": "Who can help me evaluate my chess set collection?", "acceptedAnswer": {"@type": "Answer", "text": "Appraisers and auction houses can help evaluate your chess set collection."}}, {"@type": "Question", "name": "What should I do with duplicate chess sets in my collection?", "acceptedAnswer": {"@type": "Answer", "text": "You can sell, trade or donate duplicate chess sets in your collection."}}, {"@type": "Question", "name": "How can I protect my chess sets from damage?", "acceptedAnswer": {"@type": "Answer", "text": "Protect your chess sets from damage by storing them in a cool and dry place."}}]}